Education & Vocational Training Program at Kliaa & Izarhan
Education & Vocational Training Programme at Kliaa & Izarhan
In Novemb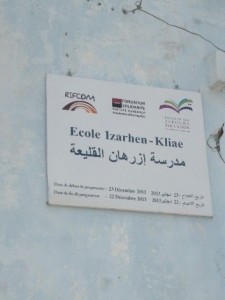 er 2013 RifCom partnered with Fondation Zakoura Education and Fondation D'Entreprise Society Generale Pour la Solidarite (via SG Hambros Bank (Gibraltar) Limited).
Together we launched an integrated programme encompassing education and vocational training for the youngsters of Kliaa & Izarhan, deep in the heart of the Rif Mountains.
The project is divided into three elements and is aimed at assisting the youth of these villages to create a better future for themselves.
The first elem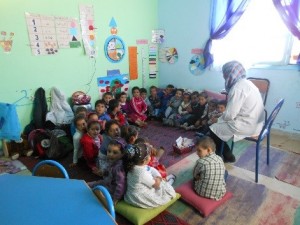 ent of this project is a preschool facility catering for approximately 25 children between the ages of 4 and 6.
Very few preschools exist in the rural areas of the Rif and this facility prepares the infants for entry into primary school and allows them to "hit the ground running" when they start their formal education.
Preschools have proven essential in preparing youngsters for their educational life ahead and ensuring better focus and attendance in those first crucial years of learning.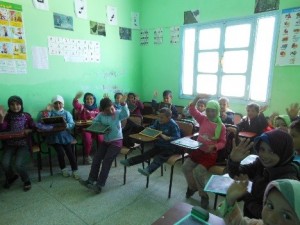 The second part of this integrated project is a tutorial support programme for approximately 100 children of primary school age, who currently attend the local state-run school.
The programme, in collaboration with the Ministry for Education, will provide additional assistance and support for those students falling behind due to learning disabilities and absence.
The syllabus is designed to integrate with the state-run educational system offering those struggling students an opportunity to reach their full potential.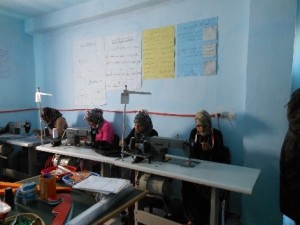 The final part of this programme provides vocational training in electrical studies and dressmaking for the youth of the villages.
50 young adults are being taught skills to allow them to enter the local workforce in nearby Chefchaouen or alternatively allow them to set up their own initiatives.
Most of these young adults will not have received a secondary education as the secondary schools are too far away. Most will have ceased their studies around the age of 12 years, leaving them with few options such as low-paid agricultural work.
The programme also offers classes in Maths, Arabic and Environmental Studies, to increase the teenagers' employment opportunities.
 Our Partners in this project

Fondation Zakoura Education is a Moroccan NGO operating from Casablanca, which receives funding via corporate and private sponsorship.
They have been successfully initiating educational and vocational programmes in rural Morocco for over 18 years.

Fondation D'Entreprise Societe Generale Pour la Solidarite is part of  the Societe Generale Group and strives to assist youth employability, literacy and professional integration and is supported by SG Hambros Bank (Gibraltar) Limited.