Fundraising Challenges
Fundraising Challenges
Our Forthcoming Fundraising Challenge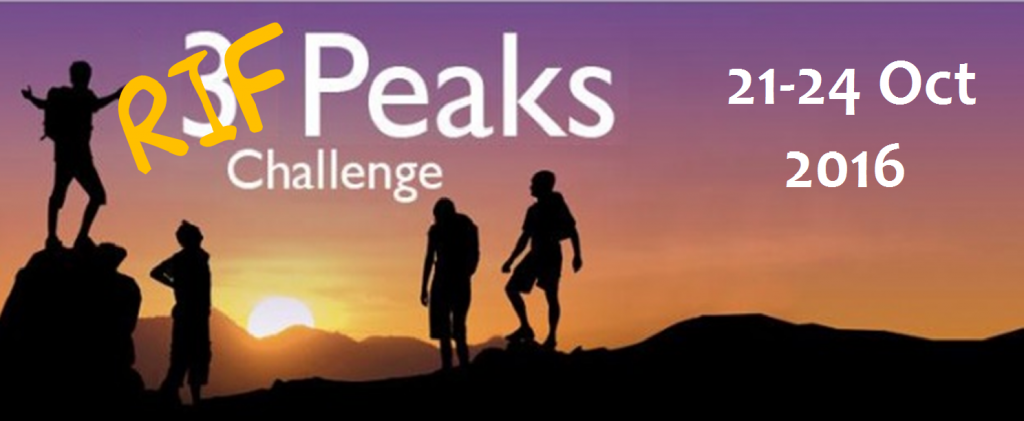 Rif Peaks Challenge 21-24 October (Fri-Mon) Join the Rifcom team and fellow sponsors to raise funds for incredible projects in the impoverished regions of Morocco. Since 2008, Rifcom (Rif Community Foundation – www.rifcom.org) has been undertaking a wide range of projects in Morocco.
As a volunteer organization that is non-profit in origin, we fund our projects through donations and via events and expeditions such as this. After a number of successful fundraising challenges in the Rif, Atlas and Sahara regions of Morocco, the Rifcom team returns in 2016 to undertake The Rif Peaks Challenge.
Our primary aim is to climb to the roof of the Rif! Over 3 days we´ll ascend the highest ranges of this beautiful landscape and test our own limits at the same time. Above all, come learn what Rifcom has been doing in Morocco for the last 7 years and witness the direct impact you have on impoverished Moroccan communities by employing locals, training guides, coeducating the community and spreading a message of peace, solidarity and good will.
Our expeditions are challenging yet the feel-good factor is extremely high. Become part of our community, get into shape and make an impact on those who need a hand. Marhababik!

RIFCOM CHARITY FUNDRAISING EVENT: Kilimanjaro Summit Challenge April 1-10, 2017 About This Expedition Adventurebug Worldwide is offering an opportunity to climb Mount Kilimanjaro, Africa´s highest peak at 5895 meters (19,341 feet), the tallest free standing mountain on earth.
This expedition is not a holiday excursion: It's a charity challenge being offered to a limited number of charities. Through your own fund-raising efforts, it can provide critical funding to the charity "RifCom" as well as providing an influx of money, resources and employment for the team on the ground in Tanzania.
Adventurebug works closely with a licensed expedition team from Kilimanjaro who are both local to the community and passionate about preserving their local culture and of course the fragile ecosystem of Kilimanjaro itself. Responsible Travel ethics are core to our operations. Matt Butler from Adventurebug is operating the event profit free and supplying an expedition doctor to enhance our support team on the mountain.
The climb is scheduled for 1-10 April 2017, finishing 1 week before Easter. To make the ascent, we climb the classic Marangu route, considered the safest and most diverse approach. More importantly, ascent and descent completion time is 7 days – the minimum climb recommended by the Royal Geographic Society to embody safety protocols and sufficient altitude acclimatization.
This expedition uses the mountain hut format (opposed to tent camping) and our locally licensed guiding team looks after all logistics: Including meal provisions, transfers, safety systems, evacuations, route guiding and all materials required.
---
Challenging the public to sign up for sponsored treks in remote and stunningly beautiful terrain, with little or no creature comforts, is how the majority of RifCom's income is derived.   
RifCom has offered exciting, life-enhancing, fundraising challenges since 2009 in areas such as the Rif Mountains, Atlas Mountains and the Sahara Desert in South Morocco.  
Anti-Atlas Jebel Sahgro Challenge 2014
Summit Mount Toubkal Challenge 2013
Community Challenge & Trek in the Rif 2013
Atlas & Sahara Challenge Trek 2012
Atlas & Sahara Challenge Trek 2011
Community Challenge & Trek in the Rif 2010
Community Challenge & Trek in the Rif 2009
Want To Know What A Challenge Is Like?