Gibraltar Rugby Minis Visit The Riff
Gibraltar Rugby Minis Visit The Rif
The end of January 2012 saw the leaders of Gibraltar Rugby Minis, accompanied by the RifCom team, venture on a journey to the Rif with a team of young players for a weekend of sport.
First stop was the Abdelkrim High School in Bar Barred, where local students together with the Gibraltar team divided into two training sessions, one for rugby and one for football. 
We all know how much the Moroccan kids love to play football but Rugby was a new game to them and it was impressive how quickly they picked up the essence of the game…….
After the games a presentation of donations was made to the school.  The donated items included sports kit and equipment, clothing (including 70+ warm fleeces sponsored by Morrisons, Gibraltar) and a computer.
"Rosie and Sophia presenting their donations"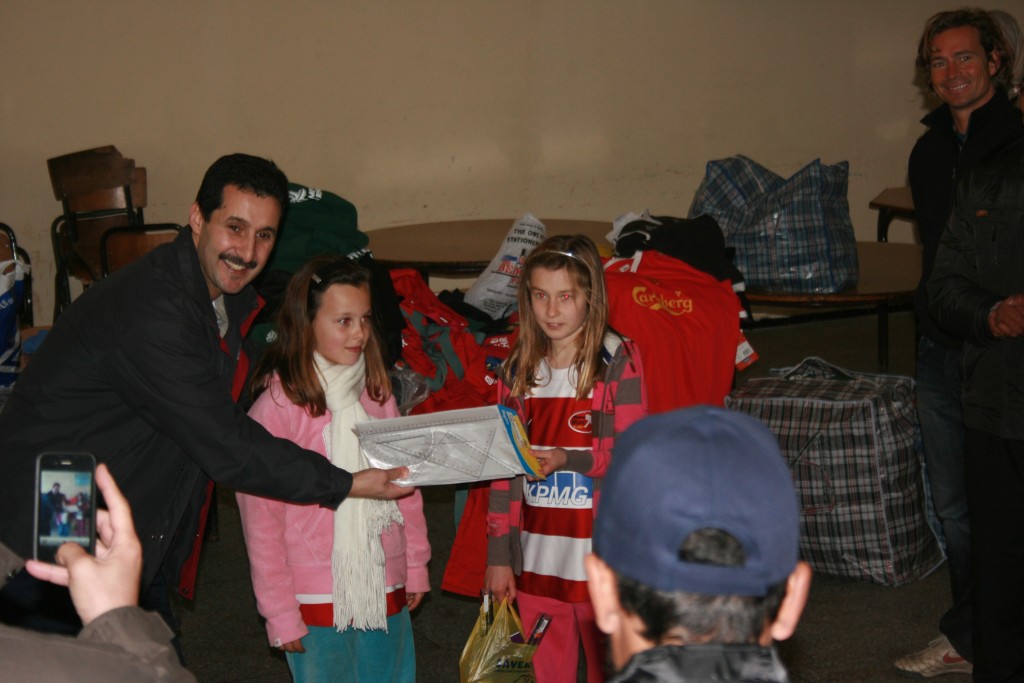 Above are Rosie Tunbridge and Sophia Camporese presenting their donations of stationery and school supplies, which received the biggest cheer of the day. 
These two wonderful girls had previously held a boot sale in Gibraltar selling all their unwanted toys to raise funds to pay for this donation of stationery items.  Girls, a massive WELL DONE to you both!!!