Rural Village Tournament in Khizana May 2014
RifCom Village Football Tournament,
A Sporting Success !!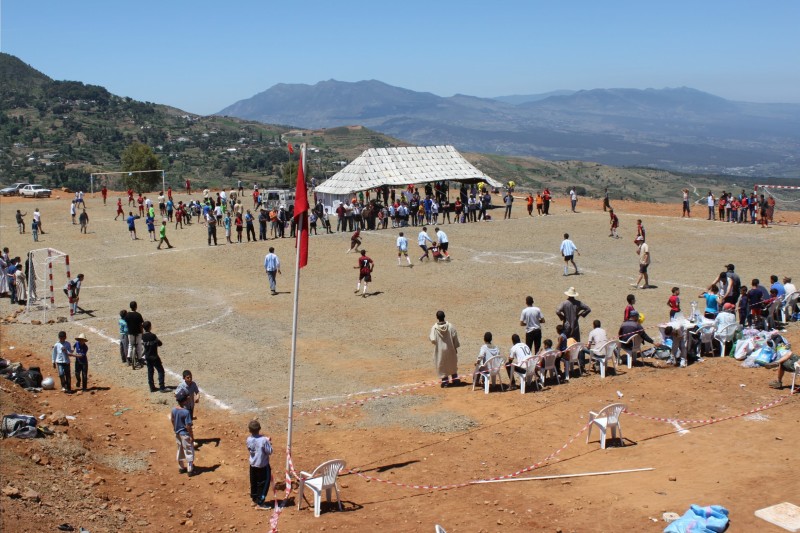 Rural Village Tournament in Khizana May 2014
An under 12's inter-village football tournament organised by RifCom was held in May 2014 and was hosted in the rural hamlet of Khizana.   The tournament proved to be a wonderful sporting event providing fun for over 100 underprivileged children, with 8 village teams participating in total.  
The event also provided an opportunity for the RifCom team to introduce themselves to new communities and allowed them to present important educational messages concerning health, dental hygiene and wildlife conservation. 
The Volunteers made it all so amazing experience….
With assistance from the team at Barbary Macaque Awareness Conservation (www.barbarymacque.org) and a group of young volunteer students from Swans International School in Marbella, educational presentations were delivered to the players throughout the day. 
Each participating team received a donated team strip and football boots (courtesy of Lincoln FC Gibraltar) and each player received a tournament medal, certificate and goodie bag containing a t-shirt, cap, activity book, stationery, gifts and the all-important toothbrush and toothpaste.  
Our Sponsors made it all happened…
Sponsors of the event included Gibraltar based companies Mansion, STM Fidecs, Form A Co, Ibex Insurance, Pizza Express, Fiduciary Management and Stan James whose valued support and generosity funded the renovation of the football pitch, installation of brand new goal posts and nets, additional football strips, lunch and transport for the teams. 
The newly renovated pitch will be enjoyed by the local population for many years to come.  Huge thanks to everyone involved in making this such a successful event.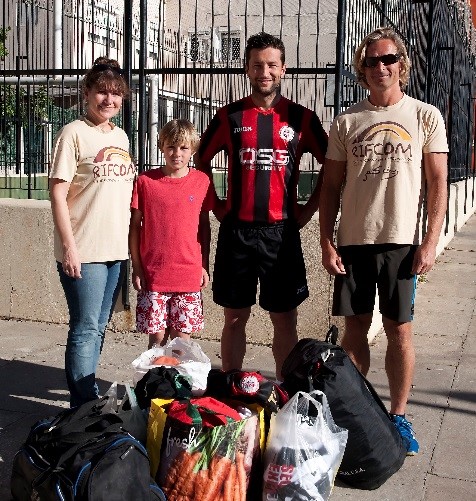 RifCom team members receiving donated kit from Lincoln FC Gibraltar before the event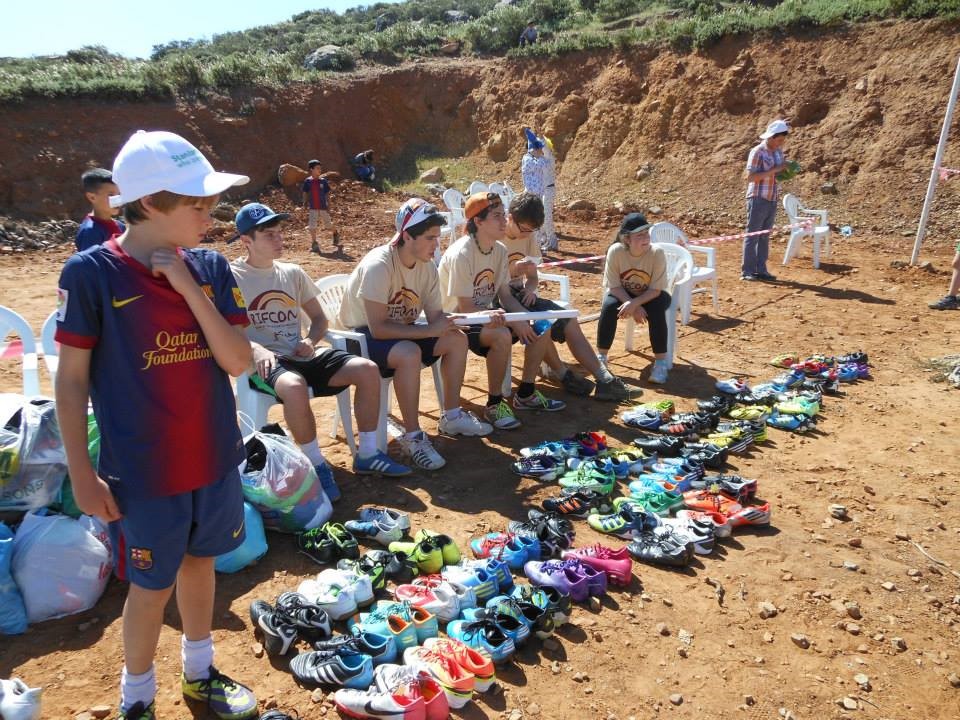 Students from Swans International School, Marbella, handing out donated football boots to the players
Tournament held in the beautiful rural hamlet of Khizana near Bab Taza, province of Chefchaouen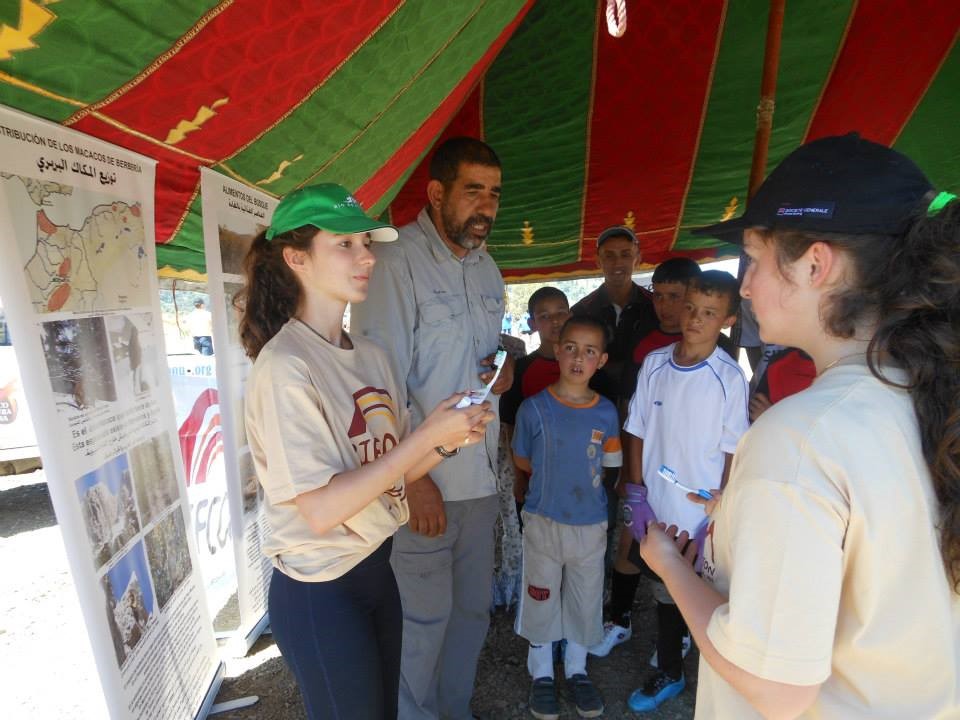 Students from Swans International School, Marbella teaching the players about health & dental hygiene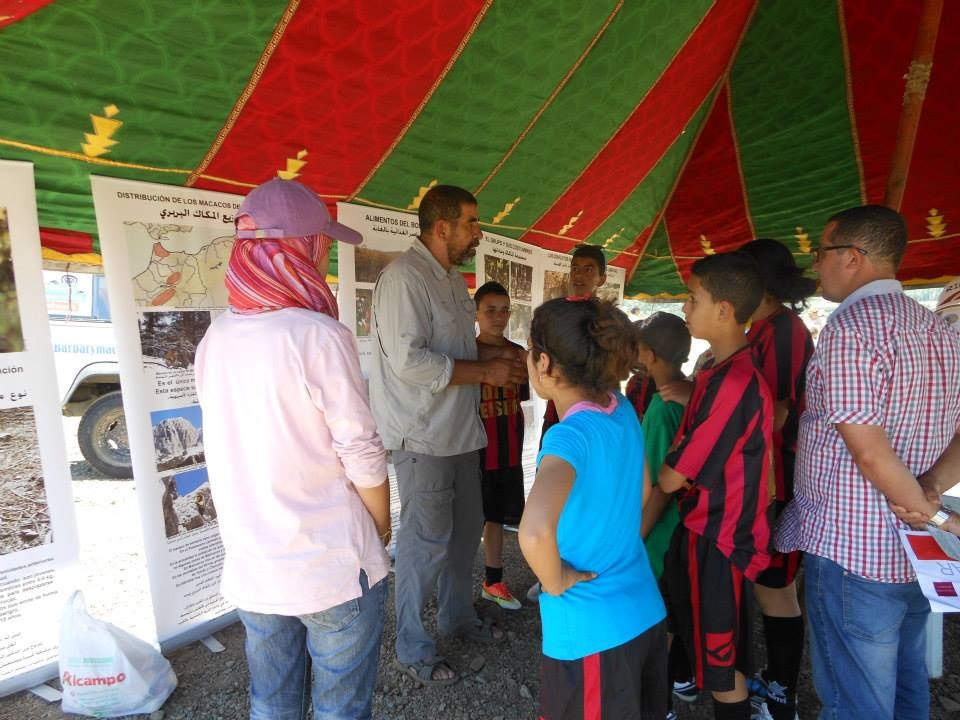 Ahmed &Kenza from Barbary Macaque Conservation & Awareness teaching about the importance of wildlife conservation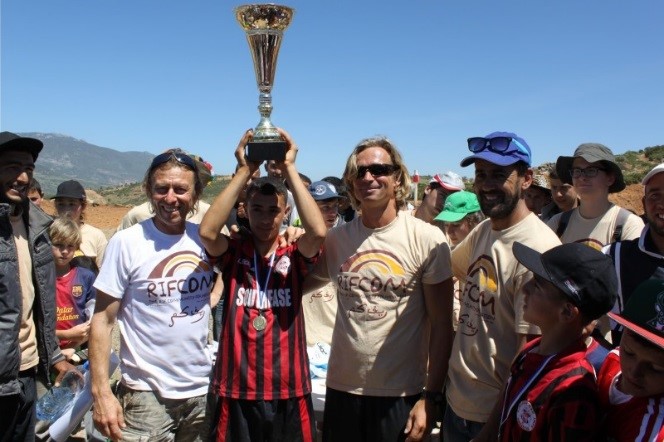 Presenting the winning team with the trophy